About Us
The Little Hire Company is dedicated to providing exciting, unique, and bespoke items for hire for all types of celebrations and events, including weddings, corporate events, school balls, and personal celebrations.
Our services extend further than our hire catalogue, with a genuine love of events our hearts lie in creating memorable celebrations, whether these are product launches, corporate functions or weddings.
Our team have extensive knowledge of the industry and we pride ourselves on our work. We have a vast network of contacts within the industry who we can call on to assist with various parts of your project.
Want to know more about What we do and the services we offer - click here.
Our Story
We started with a love of creating beautiful celebrations - and the belief that all things should be celebrated! We get one life, it should be a good one, and having family and friends around us is such a big part of that.
We started in 2011 - known then as Oh Buttercup Events, and have evolved and changed in leaps and bounds ever since. Our core values and creative passion is still as bright as ever, and we are always looking for innovative and creative ways to make something truly personal and special for our clients - whether that is helping our clients choose decorative items to hire, to styling their wedding or a corporate event. We love the diversity and change the industry constantly brings
CREATIVE DIRECTOR
Fallon looks after the creative side of the business including event and conceptual design, event and wedding consultation and marketing. She will typically be your first port of call when making an enquiry and her vast knowledge of venues and vendors within the Canterbury region and afar means she is well equipped to assist in any planning.
When she isn't dreaming up pretty details, she loves to spend time with her family, travelling and watching a good movie!
MANAGING DIRECTOR
Tom has a background in logistics and warehouse management and runs the operations side of the company. His main responsibilities include logistics, product procurement, inventory and accounting.
In his downtime he is a keen football fan, and enjoys watching his beloved football team Aston Villa lose (even if it is with continued bitter disappointment and shame).
EVENT ASSISTANT
Do you have a keen eye, love weddings and events and are above all easy to get along with and professional?
We are currently hiring, so please get in touch with us today.
EVENT ASSISTANT
Camila assists with the day to day running of the business from sorting customers' orders and returns to assisting with event and wedding set-up and pack-downs.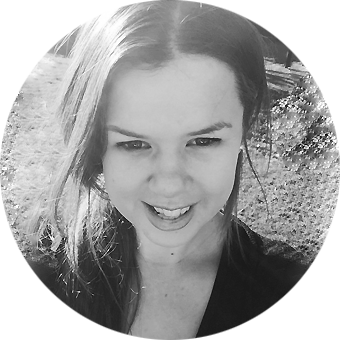 EVENT ASSISTANT
Kate brings her creative background and love of florals. She has a Bachelor of Industrial (Product) Design and a passion for all things celebratory - whether it be weddings, corporate event or private parties. Having just recently started with us, Kate has been enjoying using her design abilities in helping create beautiful weddings & events.
In her spare time, Kate loves going on adventures and being outdoors in the sun. She loves flowers and often finds they are the source of her creativity - whether it be painting them or arrange them.
EVENT ASSISTANT
Karen has been with us for over 5 years and is a true asset to our growing team. She goes the extra mile and gets stuck in to any crazy idea we may come up with!
EVENT ASSISTANT
Bethany comes from a large family and has organised, planned and set-up many weddings before she come on-board. She thrives on being organised and executing everything beautifully.